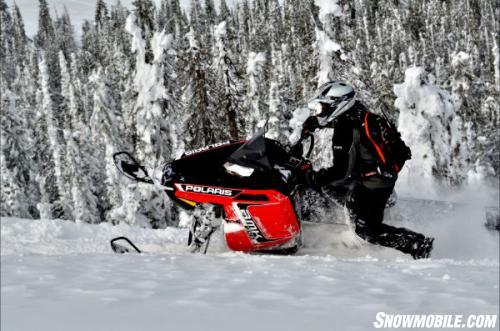 You do want a
Polaris
RMK. Really, you do. An RMK is a simple snowmobile with power and grit. It is an in-the-trenches soldier that has your back and will not leave you behind.
Pick your RMK, pick your motor and pick your track length. I like that.
Is there shame is riding just an RMK? Are you kidding me? Straight up, no. I'll take an 800 RMK 155 to any mountain, any day, any time and mix it up with Polaris' higher-end
RMK Pro
, or a
Ski-Doo Summit X
or
Arctic Cat ProClimb M8
.
More:
2013 Polaris 600 & 800 RMK Review - Video
on Snowmobile.com