New snow on Lanaudiere, Quebec
---
We got around 8" of new stuff since last week. It was still snowing on sunday when we ride from the south to St-Zénon. It was a little dark for the pics, but here we go...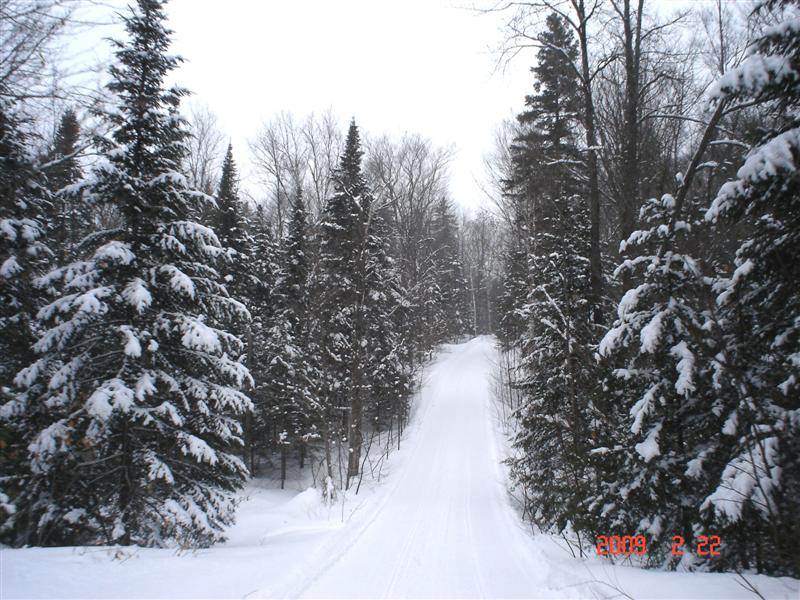 On the 349 trail near Mandeville, they have a curious way to incline us to slow down...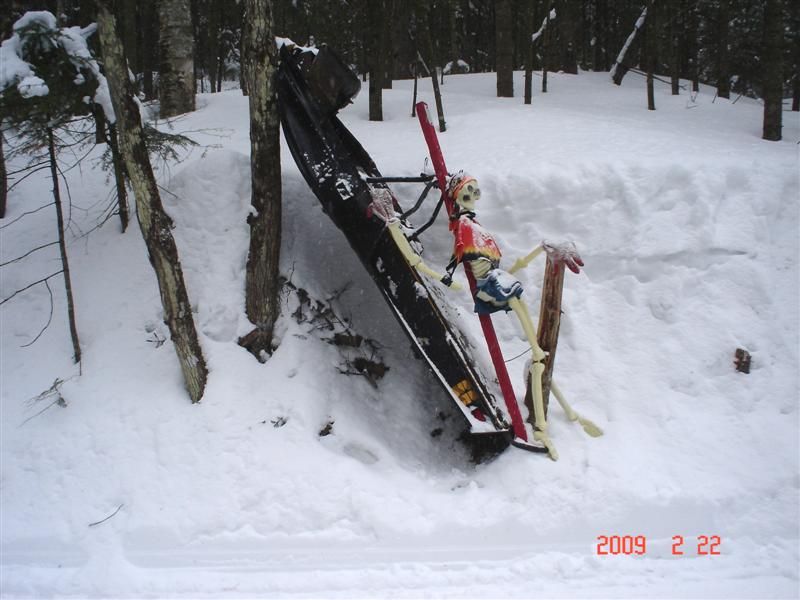 We took a secondary trail (orange trail on the map) in the Mastigouche parc to go lunch at the Cabanon.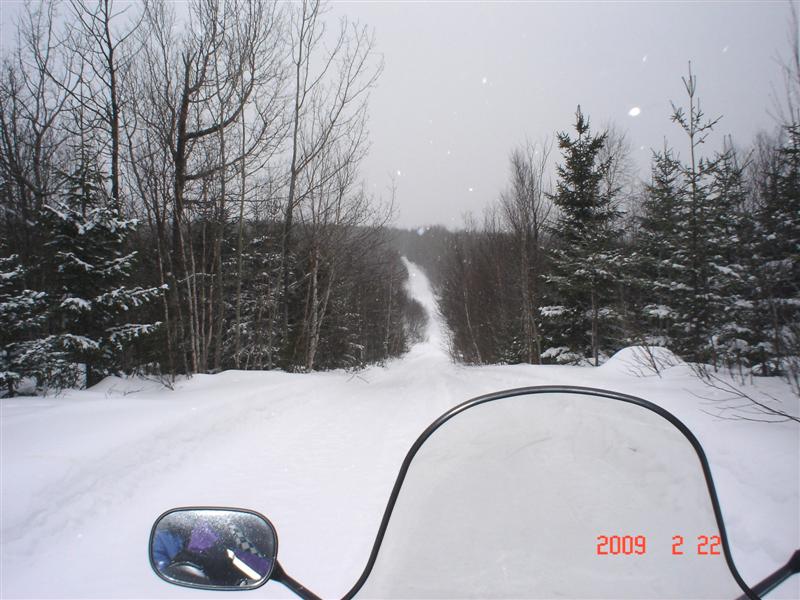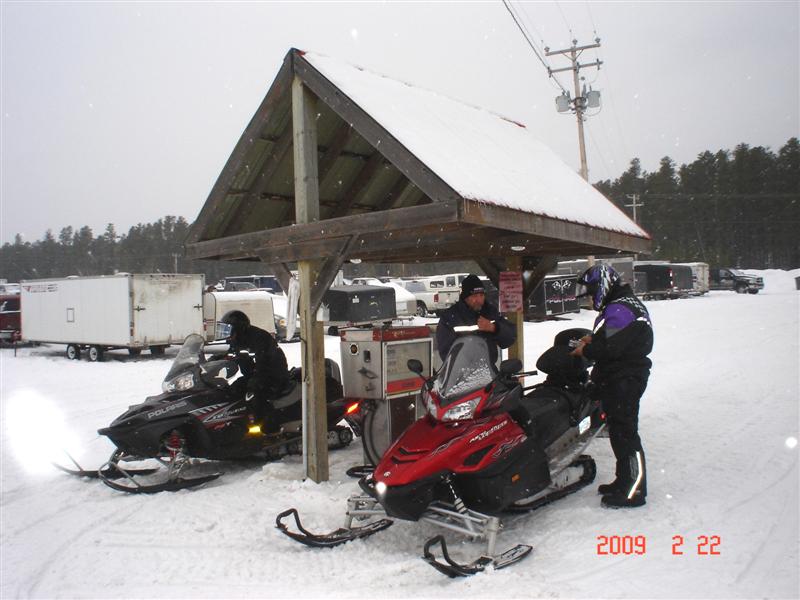 After refilling us and the sleds, we rode the #345 north and got on the 318 east trail in Mastigouche Park. It's fun trail to ride with good streches to open throttle a little and there is only little traffic so trail condition is perfect...