90 warrior cobra exuast
k&n filter
(bought new front tires 2 weeks agoi carisle 4 max and got at least 10 pin holes in each one!!!) :bash:
high performance top secret racing sticker+10hp
---
In God We Trust -- Vengeance Is Mine Sayeth The Lord -- No Fear. Indian larry

2002 PROx 440/600 4.5 risers, 1 1/8 fly mini's, all the colored goodies, 2'' challanger, freestyle seat
99 sks 700

summer:
90 warrior a few mods
2004 yfz 4 fiddy
1996 xr 400, pro curcuit t4, moose brush guards, ceet gripper, one industried graphix, risers, tag's, x ring chain,
well I ride a 06 Grizzly 660 and the wife she rides a 07 Kodiak 400 we both have Mud Bugs on the quads. we love the mud ...
just got them ready to go for the year...
Rick
---
09 Nytro XTX
08 Nytro 40th RTX FX
07 Phazer FX
08 2500 Duramax GMC Z71 4x4
08 Enclosed Renegade Trailer
06 Grizzly 660 4x4
07 Kodiak 4x4
Life is great in a Union
Be kinder than necessary, for everyone you meet is fighting
some kind of battle"
May the best of your past be the worst of your future....
Member
Join Date: Sep 2008
Location: marinette, wisconsin
Posts: 41
07 kx250f
I have a 2005 Kawasaki Prairie 700. It's fast and always gets the job done
I ride either a 2002 Polaris Trail Blazer 250 or our 2004 Yamaha Wolverine 4x4 4-stroke. I like both!
---
WINTER:
2006 Arctic Cat Crossfire 600 EFI 136"
MINE!
2000 Ski-Doo Formula Deluxe 380
NOW SOLD
1999 Ski-Doo Mach 1 Triple 700
1999 Arctic Cat ZR 600 EFI Just Bought, and Just Sold to Friend
2001 Arctic Cat ZR 600
2002 Polaris Edge X 800
1990 Yamaha SRV 540
SUMMER:
2002 Polaris TrailBlazer Sport Quad
2004 Yamaha Wolverine 4x4
2001 Caravelle Interceptor 21' Boat
Woodford Snobusters:
www.snobusters.com
Vermont B2BN24!
www.vtb2bn24.org
THE BEST DAY EVER!
I used to have a 250 recon but know I have a ytm 225 dr 3 wheeler, it has bear claws, pro curcuit pipes, renthal handle bars and stickers all over it. A really nice bike, im a trike lover (:
Junior Member
Join Date: Feb 2009
Posts: 5
I Have A 2009 Renegade X 800 With 28 Inch Outlaws 1.5 Inch Pipe Lift
2003 arctic cat 400 4x4 with kenda bear claws .. Great quad has gone thru hell and back

Sent from my XT910 using Snowmobile.com App
Junior Member
Join Date: Jan 2011
Location: Ontario,Ca.
Posts: 9
04 Can-Am Max XT and a 98 450 Foreman ES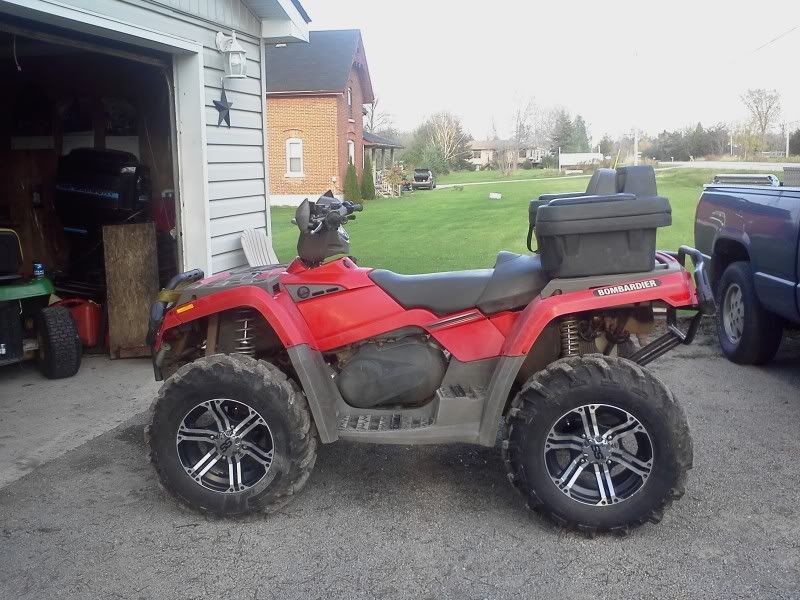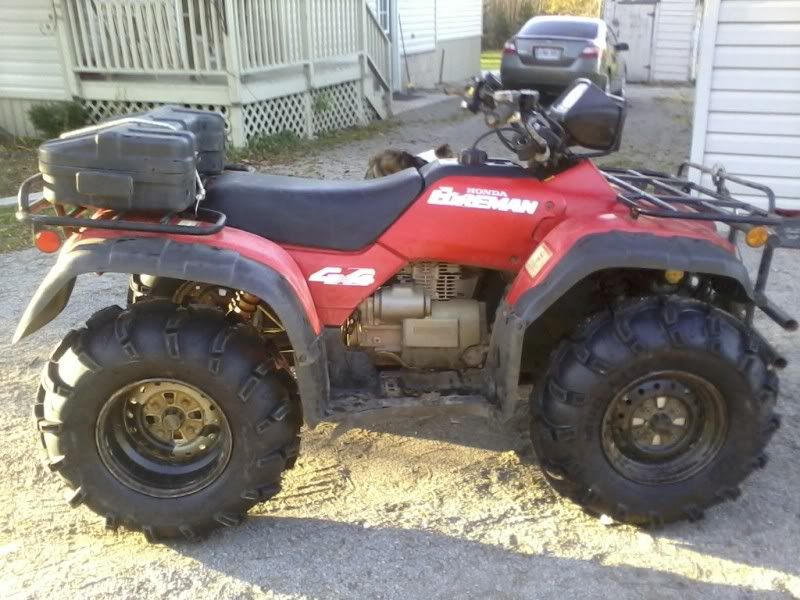 Posting Rules

You may not post new threads

You may not post replies

You may not post attachments

You may not edit your posts

---

HTML code is Off

---