Junior Member
Join Date: Dec 2011
Posts: 10
Picture of my Elan after storm
---
Little jump after the snowstorm! Enjoys!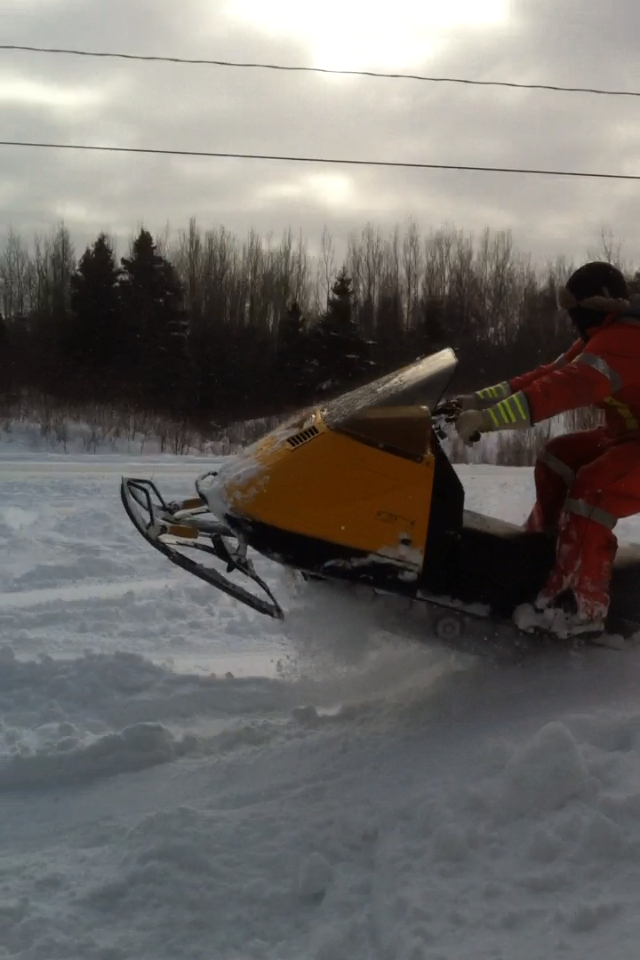 nice--- Cool that 12hp will even propel one airborne
---
Ride safe, sober and on the right
09 crossfire "R" 1000
03 pantera 550
03 zr900 stock (yeah right)
00 zl600efi
many old sleds
Junior Member
Join Date: Oct 2010
Location: Linwood-Mi
Posts: 11
You can pull an Elan off the ground with your arms,doesn't need much of a jump to fly through the air!hotdoo
I can still lift my 294 SS into back of pickup by myself, at 58 yrs old, cant do that with my 800 Vertical escape.!
---
What goes around,Comes around!
1974 Elan 294 SS
1991 Indy 500 EFI
2007 Indy 550 RMK